a small set of new beads.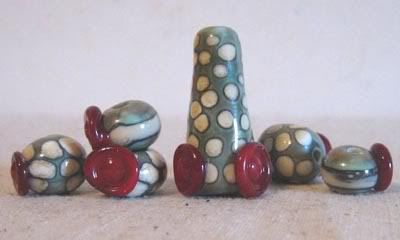 these beads were inspired by this little ancient glass bowl (below) that is in the permanent collection at the corning museum of glass.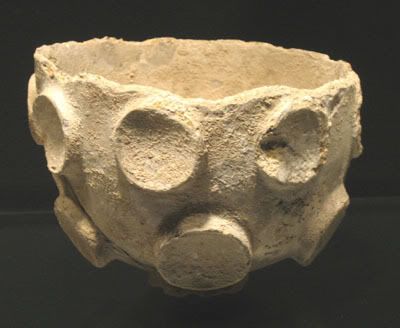 i had planned to press in each dot with a spherical tool of some sort, but couldn't find just the right implement. what i did come up with was a metal tool for counter sinking nails that turned each dot into a flower-like shape.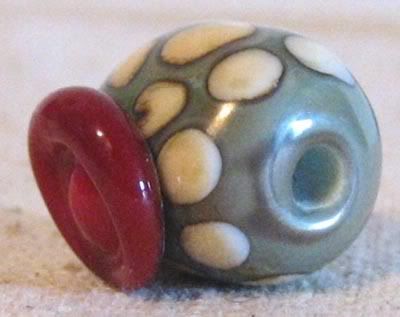 after making the base bead i placed a large blop of dark purple red on the bead and pressed it with the tool - very simple.
the base beads are copper green with dark ivory dots melted in.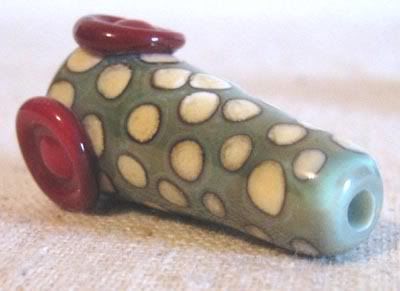 i know, they hardly look like their inspiration. as soon as i find the perfect tool there will be a set of etched ivory on ivory beads that look a lot more like that perfect tiny bowl.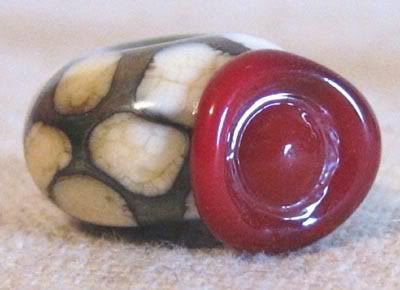 tomorrow - more beads from monday's torch session.
yertle the turtle (dr seuss) performed by the red hot chili peppers