ok go
- do what you want (wall paper version)
el marjax sent me this hysterical, visually amazing video.

plasma ruffles - red on red beads.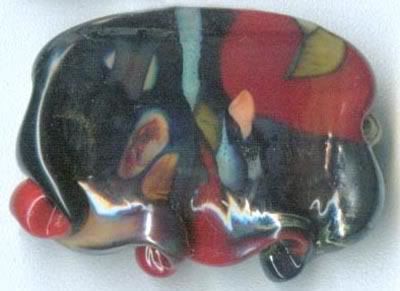 dark purple red, red, raku frit, copper green frit & silver foil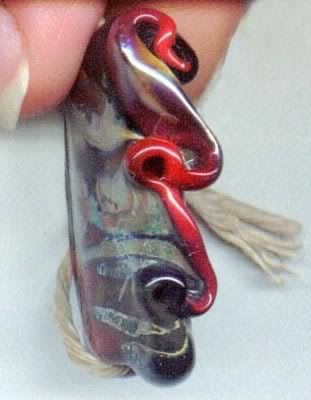 a rare bead for me - i used a press. it's a zoozii kalera long & lean, reheated and the edge ruffled.