day tripping to the
corning museum of glass
.
i could not resist taking blurry scenic snapshots as i rode shotgun in our ancient ford van. we rocketed down 390 from rochester to corning listening to king solomon burke.
and the standard road trip self portrait...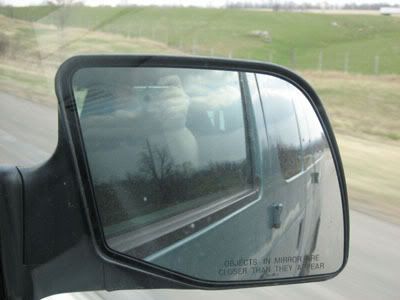 almost there.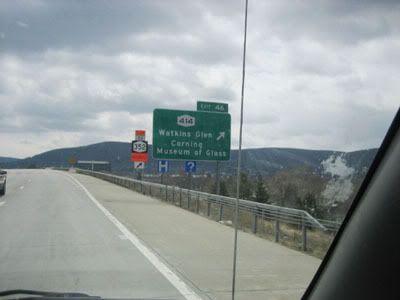 the entrance. if you have never been to the corning museum of glass the main building is, of course, made of glass.
we went to see a new exhibit called
curiosities of glass making
. i wish it had been a larger exhibit - everything in it was a fascinating oddball treasure.
***
tomorrow's blog post will be a bunch of photos i took of pieces in the collection. glass treasures that should inspire some beadmaking.
king solomon burke
- diamonds in your mind