i needed a mannequin for my co-op space.
after a few weeks of searching i found a dirty & crusty dress form at an estate sale. it had a great ornate cast iron base and wooden finial, but the body was stained and gross.
so i got out the acrylic paints yesterday and had at it.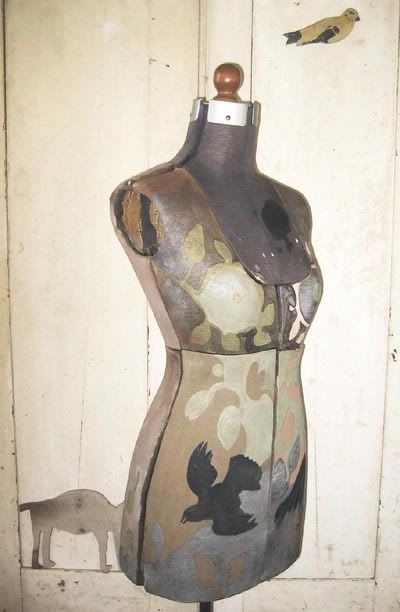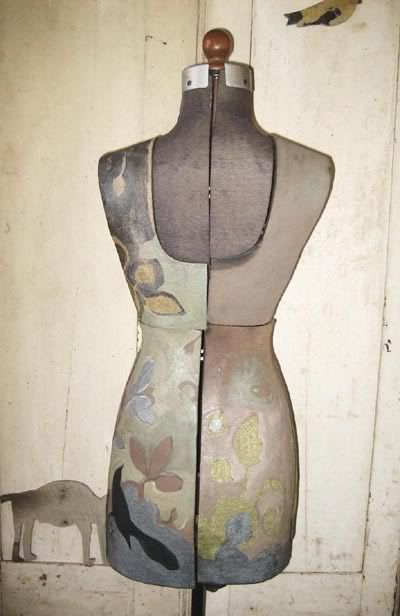 it is so hard to photograph metallic paint.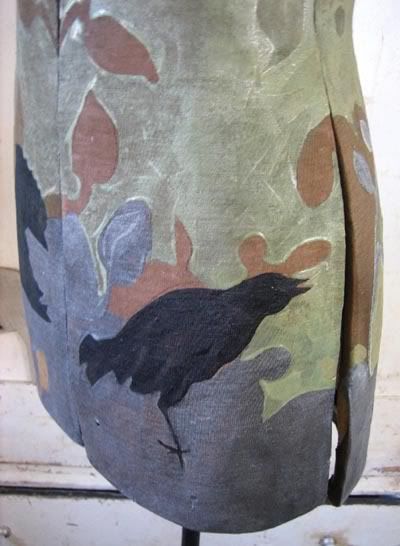 i never get tired of painting black birds.
the beautiful iron base - next to a cement sheep. every kitchen needs one.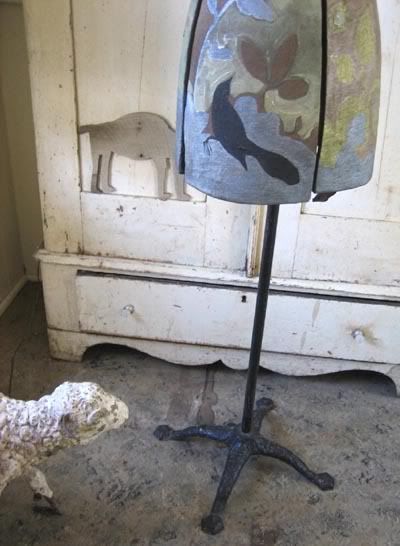 these photos were taken in my studio's kitchen in front of my favorite cupboard. i added the primative cat and bird, well aged, painted wooden garden ornaments. i just nailed them on with little tiny brass nails. the kitchen is a nice sunny room.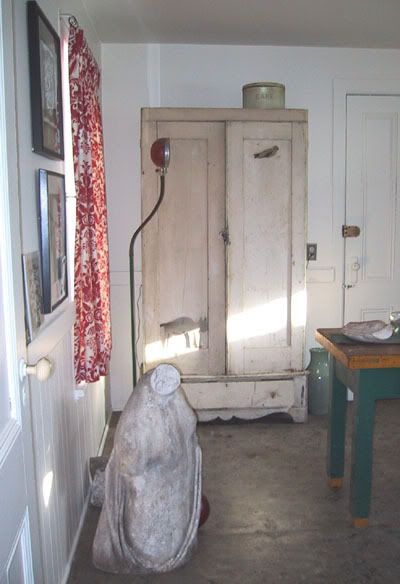 the inside of the cupboard was filthy when i found it - so it was scrubbed and painted a dewey pale pea green.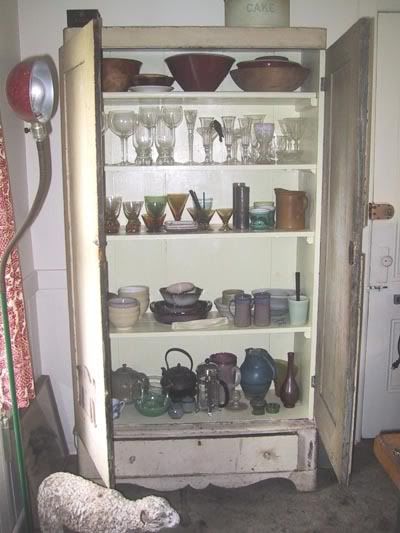 what about my new co-op space? i have a case of loose beads and jewelry there at wholesale prices.
also, a rack of great clothing from sales. stuff like flax, blue fish and other nice linen artsy stuff, cashmere sweaters, handknits, leather bags. it is in 'antiques & old lace' on university avenue, near culver road, in front of pomodoro restaurant. oh, and i also have lots, and lots of cookbooks there for sale.