i am still straying from the bead theme...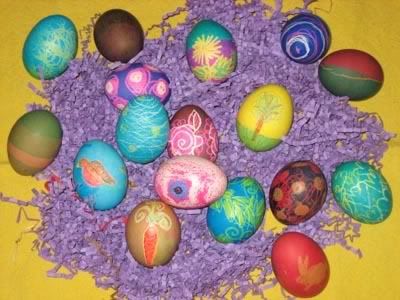 but, i wanted to show off the eggs that that the 3 of us colored on easter eve.
they will all be egg & olive salad any minute now.
amy winehouse
(with jools holland) -
monkey man
i love amy winehouse - she's like ronnie spector, or the shangri-las, but with lotsa druggie sprinkles on top.