french blue and yellow floral beads.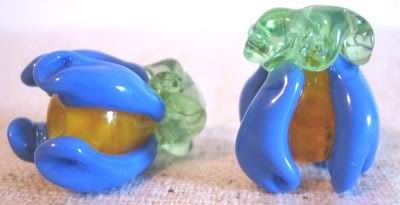 these are really quite simple. start with a round core, but let it droop a little bit into a squat pear shape. starting at the top of the 'pear' add the 4 petals each in a long downward sweep - making sure to leave a nice blop at each end. heat each petal tip and pull with your tweezers to shape the petal end. finally, add a collar of green at the top, then heat and twist the collar to make a decorative ruffle. viola, as the french say.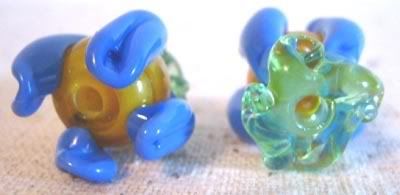 cim's french blue (fast becomming a favorite color), some oddlot transparent yellow and pale transparent apple green.
claude monet - haystack, snow effects morning.
this monet oil painting is a perfect choice for today. it snowed here last night - it 'stuck,' and has not stinkin' melted all day. and, it's with us thru easter.