i love it - but whatever will i do with it? it is way too fragile to wear.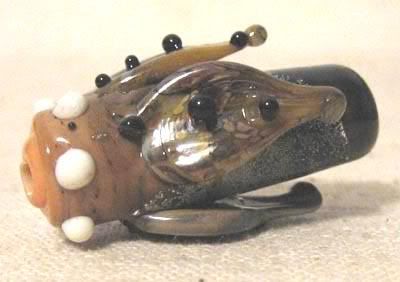 the leaves were made off mandrel and applied at the end. they were made of moretti avocado with raku & amber frit.
the body of the bead was wound with cim's new color 'pate' and rolled in silver foil.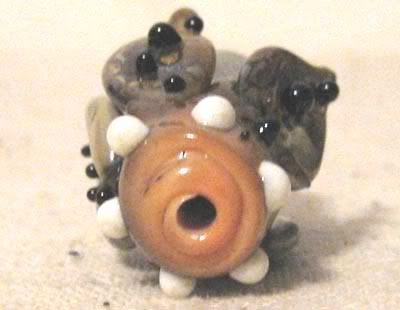 lastly, some detail dots of intense black and dark ivory were added on the pod petals.
it almost looks like some sort of larva. which makes me think i might make some cocoons.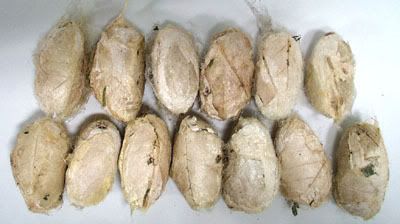 a quick look on google image yielded these cocoons. they even look like a set of beads, don't they?