i am on the way to my studio.
one of the advantages to living in nowheresville is that urban real estate is cheap.
so, about 10 years ago i bought a second home, a few blocks from home, to use as my studio.
it was cheaper than a nice car.
it is my fortress of solitude.
it is full of my (beloved) crap.
these are photos of the living room. yep, that's 10 feet of tufted aged sage velvet 60's sofa.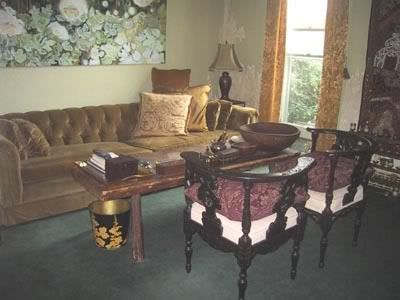 the view from the sofa - where i sit and draw while watching tv.
everything in this house was bought at estate and garage sales.
i even get almost all of my art supplies & equipment this way.
brushes, stereo, antler and chair...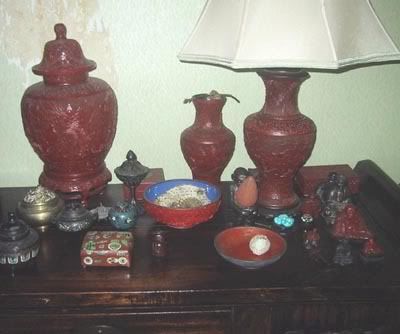 used cinnabar on an antique chinese scroll painting table - yes, i bought it at auction, in pieces.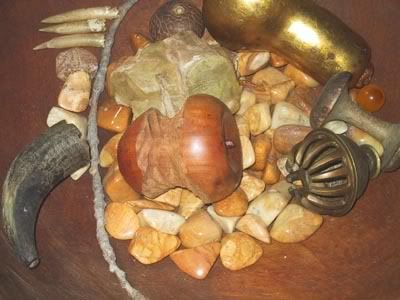 a big wooden bowl of amber, citrines, sticks, a carved wooden apple core, antlers, teeth etc...
now you see why i need the studio? my better half gets nervous around all my accumulated weirdness.