quick photos from the museum's permanent collection. some glass objects that inspired me.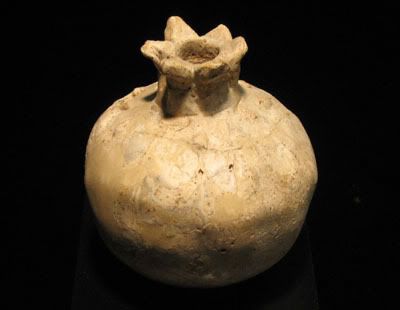 an ancient vessel in the shape of a pomegranate. looks like a bead to me.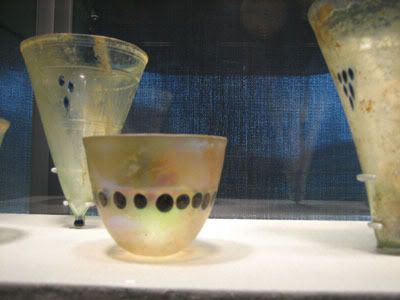 more ancient glass - love the black dot decoration around the middle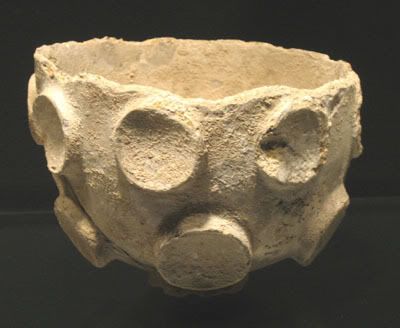 this ancient bowl was tiny. how simple is this patterned texture? dots flattened with something convex.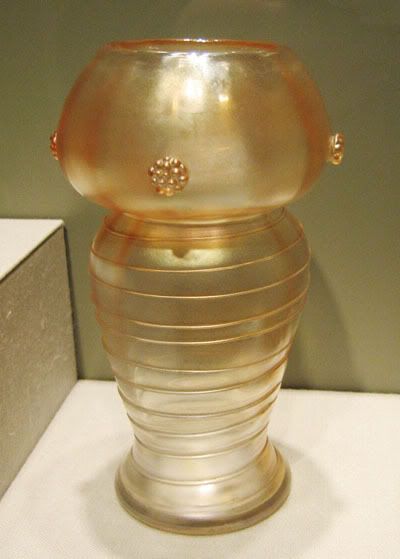 art nouveau - a fantastic shape for a bead. i like the same color decoration.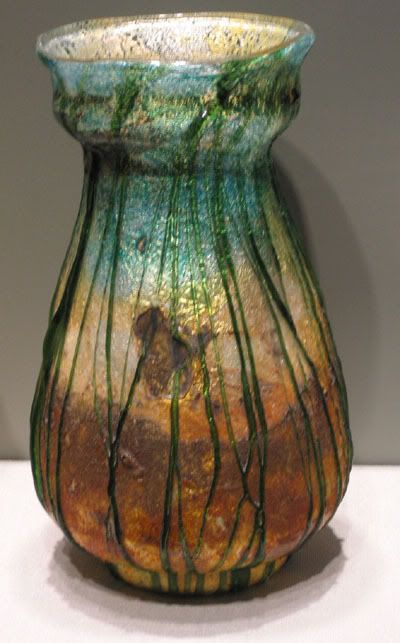 i like the different transparent colors encasing a heavy layer of precious metal foil.
webs of dark stringer over mottled red - very sinister cool.
more art nouveau - stringers & dots on a great shape.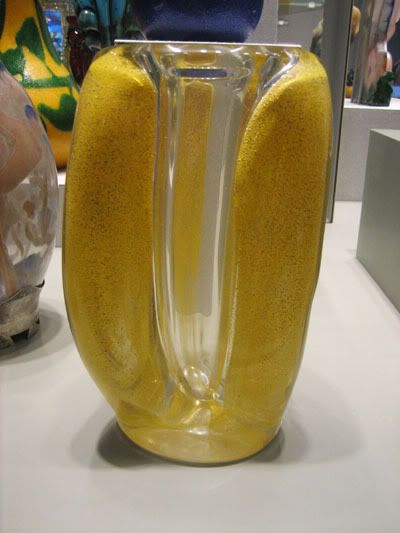 finally, this huge italian modernist vase looked like it weighed about 20 pounds. but, imagine a little tiny version of it twirling on a mandrel. perfect.