it broke as i pulled it off the mandrel...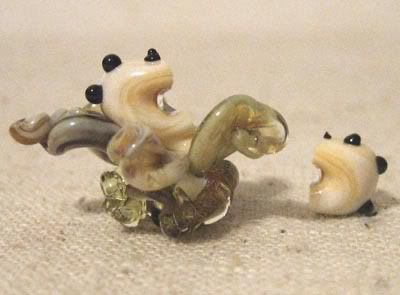 not too shabby for a first attempt at this kind of floral bead.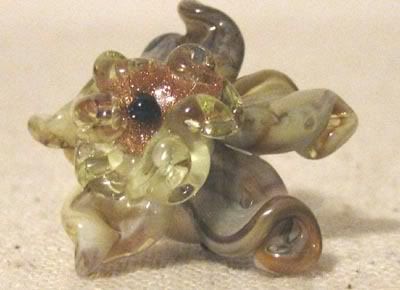 applied petals and a ruffled center. straw yellow and lots of different colors of moretti. the aventurine is a handpulled stringer done with straw yellow.
the rest of yesterday afternoon's beads are soaking in the kitchen. lots more beads to show tomorrow.