it's the end of the dance and the beautiful girls are in shambles.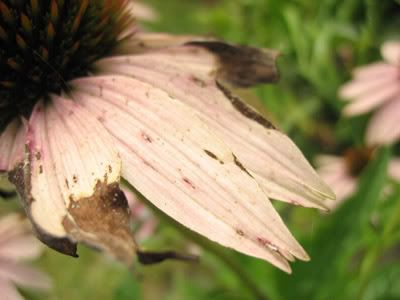 the coneflowers are faded and torn -
brittle and burnt.
a peony seed pod is bursting & mildewing at the same time.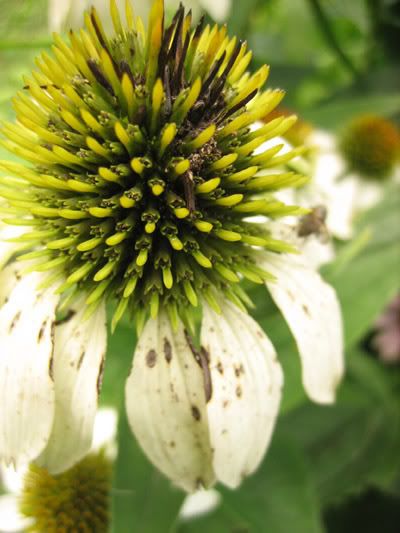 a gratuitous dog snapshot - it's miss kiki p. oodle helping me out with my macro lens.