just as i was heading into the bead show yesterday we had a summer cloudburst, the sun never stopped shining and the rain drops were as big as gumdrops. i relaxed in my parked car enjoying the sound of the storm on the roof, but as is always the way with that kind of rain shower it was over in just a few minutes.
doesn't this bead look like a cartoon cloud?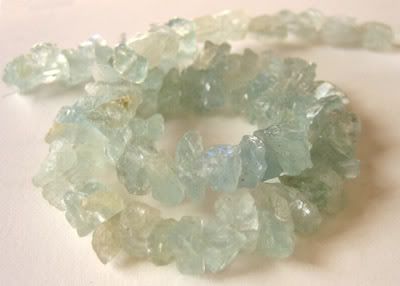 and these, both above and below, like rain drops?
a laboradite binge.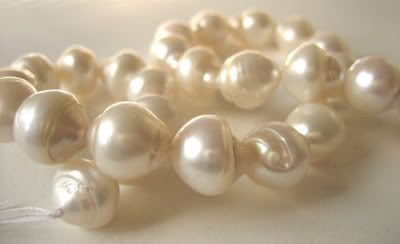 and really, really big white pearls like billowy cumulus clouds?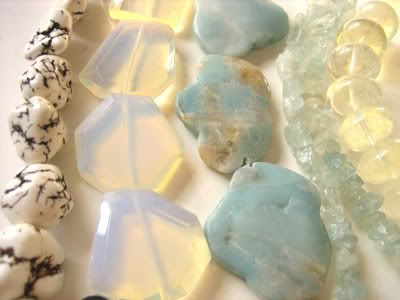 after a whole summer admiring and photographing skyscapes i must be getting ready to make some jewelry pieces about clouds and water?
once i realized that everything i was buying at the bead show looked like water it was fun to wander around looking for more bits of rain and clouds to add to the stash.