another of the 'rosary' necklaces.
the 6 little flower shapes are bronze freshwater pearls.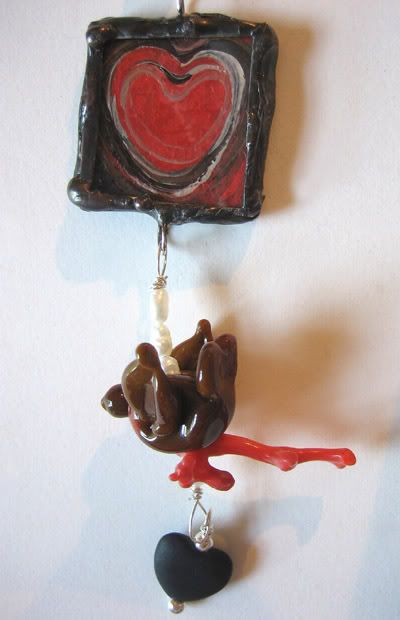 the chain and findings are all sterling silver.
glass beads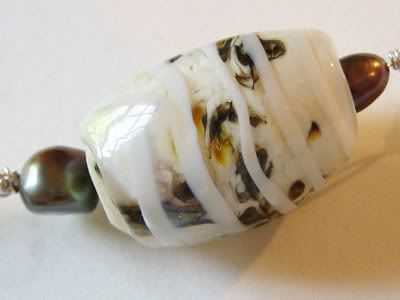 a single tumbled shale heart.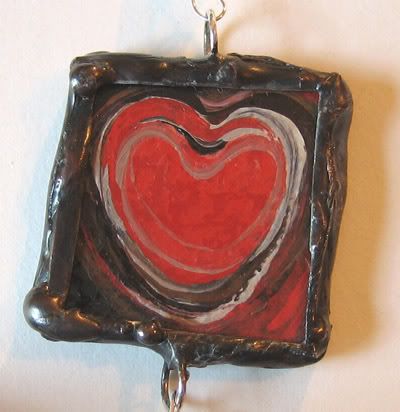 a small 1" square painting on paper that i sandwiched into a soldered charm and then applied a black patina to the silver.
a flameworked robin sitting on an antique coral branch.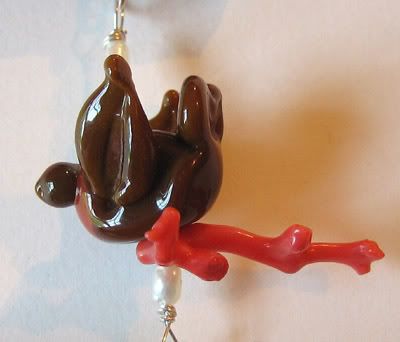 little cock robin
sitting on a pole
niddle noddle went his head
poop went his hole.