twig beads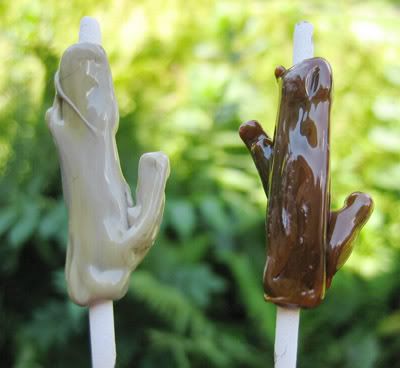 these little sticks are fresh out of the annealer, each one is about an inch and half long.
i made some polymer clay stick beads ages ago, and they were, well rather, eh. then yesterday i got the idea to make some in glass. i only had a couple of minutes to torch - so a pair of twigs was it - but tomorrow expect a whole pile of kindling.
they're exactly what i hoped for and i can't wait to lightly etch them so they will look even 'stickier.'
a white rose of sharon blossom.