this morning i slipped on my old black birks there was a 'stone' in my right shoe. when i kicked it off and shook it a little freshwater pearl fell out. doesn't it sounds like something that could happen in a fairytale? an old witch who can make pearls between her toes?
this necklace is all red and ripe and strawberries.
strawberry rosary - it's not really a rosary it just reminds me of one.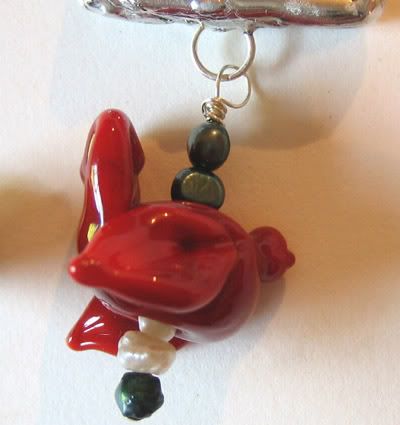 this flame worked glass red bird bead is one of my favorite beads from this summer's torching harvest. i plan on making a smaller pair just like it this afternoon so i can have earrings.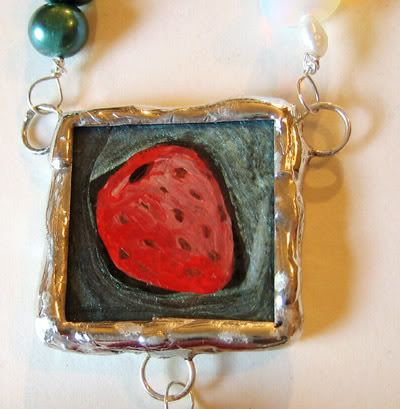 a small painted stawberry soldered charm.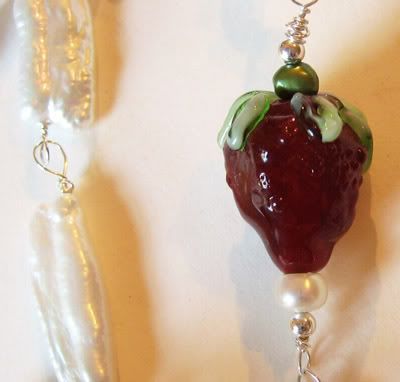 wonderfully lustrous white stick pearls and a glass strawberry.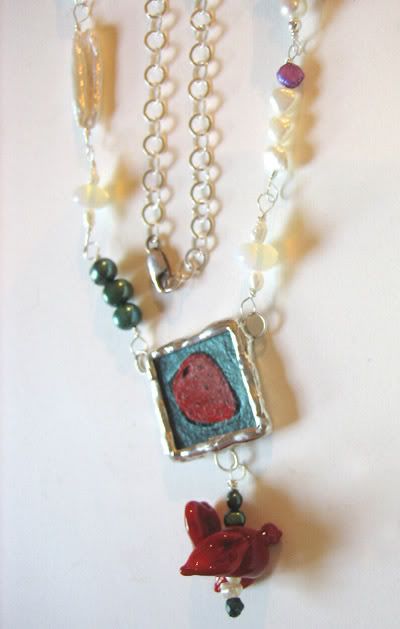 the one tiny grape purple pearl was a happy accident that just had be left in place.