i want to share pictures of one of the new necklaces i made - but i shot the pictures early, early this morning and they are about as sharp as i was at the time i took them.
the necklace has already been delivered to the gallery shop so there is no chance of re-photographing it. yes, i should have checked the pics before dashing off to sell the thing...
nevertheless, here are some bad photos.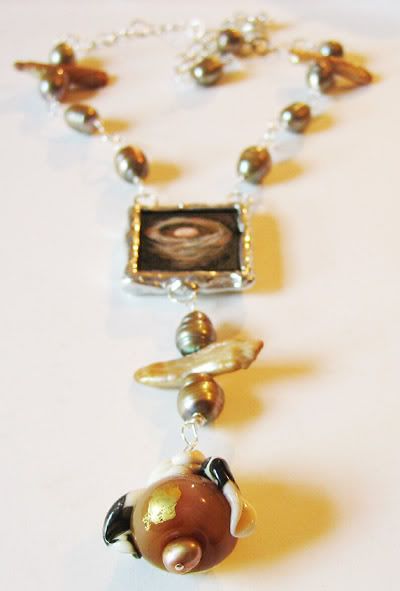 i should be jailed for blurry and hideous foreshortening.
the charm and its dangling bits.
a close-up the hand painted nest charm.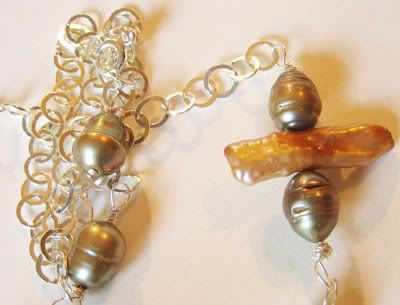 the sterling chain and one of the three pearl segments.
the necklace is quite long, my daughter said it reminded her of a rosary.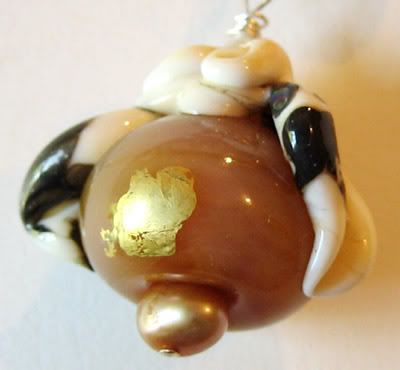 and finally the flame workd glass berry bauble at the end, made with my favorite opalino carnelian italian glass and gold leaf.