just look at these new earrings by
nancy topolsk
i
.
i scored them at the boulder cafe farmer's market thrusday night.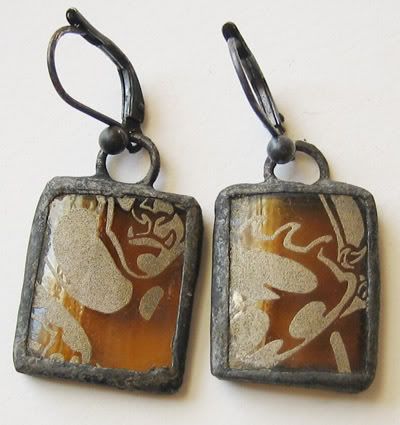 they're made from fragments of beer bottles and sterling silver.
how lux is that?
it's a lady bug crawling on my husband's shoulder.
"honey, hold still there's a bug on you."
he thought i was going to save him by swatting it away, instead i whipped out my camera and took a bug's ass portrait.