a couple of new pairs of earrings for the sale this weekend at more fire glass.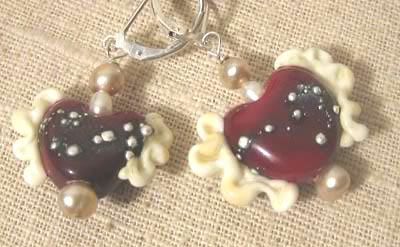 i thought it would be fun to make some figural beads for earrings.
so monday i made some winged hearts and some tiny strawberries.
i also made some bird beads which i like so much that i am going to do a sketched tutorial on how to make them. check back in a day or two and i should have it posted.