just for the
more fire glass
holiday show i made some new mexican voodoo pendants.
these re-vamped babies all have little charms on their bottoms. little treasure bits found at garage sales and wired on for extra zestiness.
a stray eiffel tower.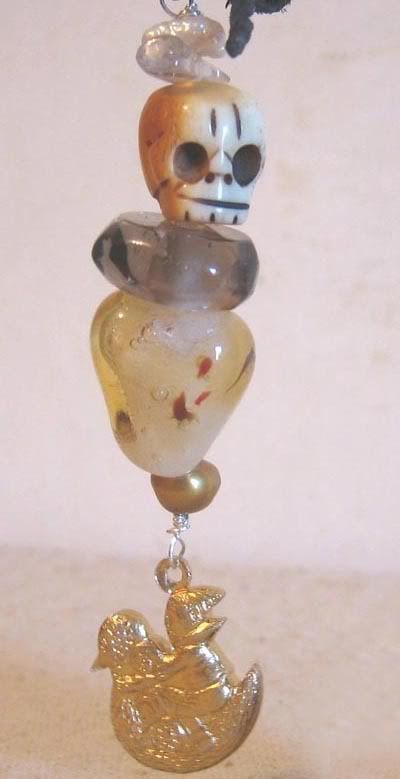 a child riding a duck (wtf)
a teapot
a wee basket of pearly eggs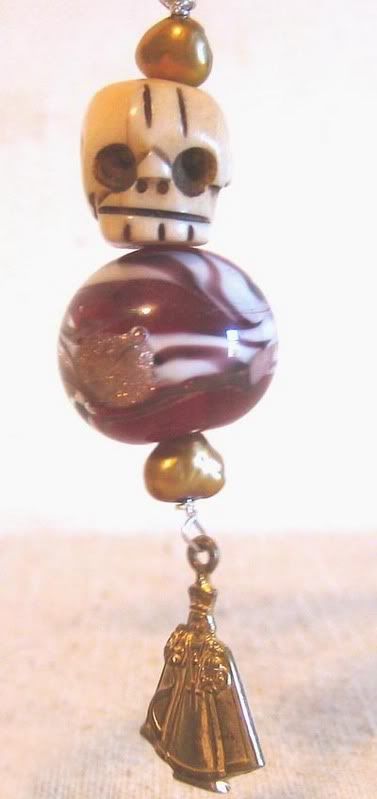 and, of course, the infant of prague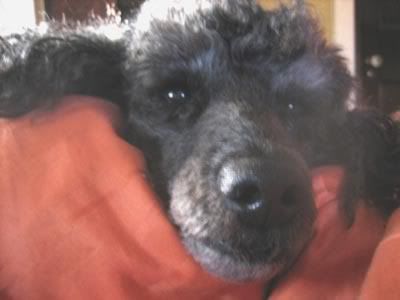 who is that handsome dog?
napoleon p. oodle.