the grand maple tree at my studio is a magnificent golden honey yellow.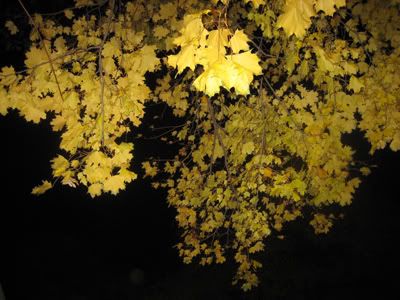 some detail photographs of another new necklace and earring set for the
more fire glass holiday show
.
this one with autumn colors.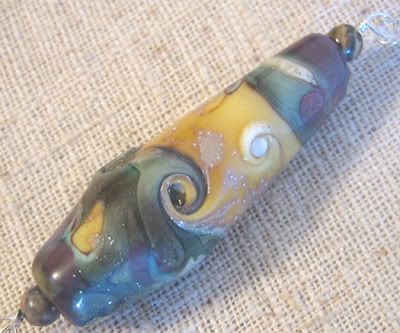 the focal bead is one of my favorites and is almost 1 1/2" long -
i made it with a base of dark ivory, it has light silver plum ends, lots of raku frit and silver foil.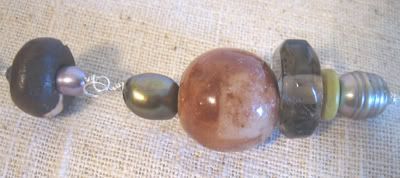 i may have used every style of bead in my horde - freshwater pearls, ceramics, smoky quartz, bone...
gold leafed ceramic and a scarab.
another glass bead, this one cloudy red rolled in raku frit with some gold leaf.
a bead that is a polished cross section slice of an antler.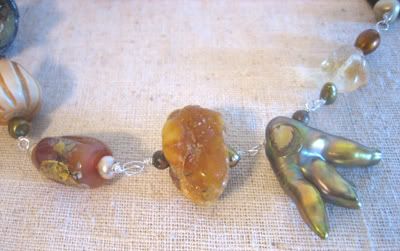 amber, citrines and a giant pea green freshwater pearl that looks like a bird foot.
sorry it's a little blurry.
matching earrings and a very boring full view of the necklace.
even though there are thousands of leaves still on the maple there is an incredible 6" carpet of fallen leaves on the driveway and front stairs.