if you come to my house for thanksgiving you better be ready to eat and then chase the dogs.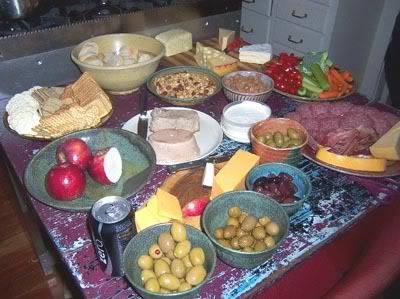 one pair of guests brought the most extravagant spread of appetizers - olives, fruit, pates, crackers and cheeses...
especially new york state sharp cheddar.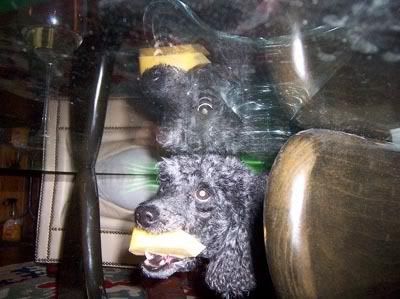 which napoleon p. oodle eeked and catapulted off the table using the cutting board as a fulcrum.
that's the cheese thief under the noguchi coffee table with his maw full of purloined cheddar.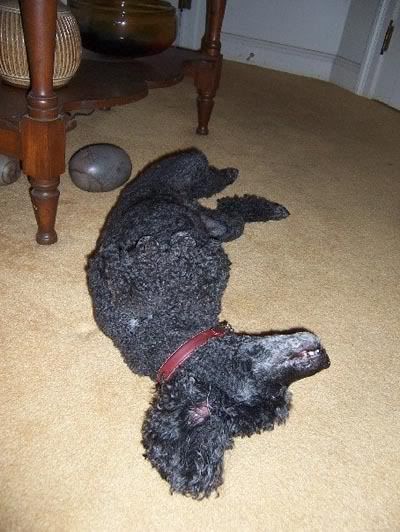 an after shot of a fat old minature poodle trying to digest a pound of cheese.