when she was little my daughter thought that the garage sale regulars were pirates.
this week was a great week for finding bits of booty for reworking into my jewelry.
here's most of it piled on my kitchen table.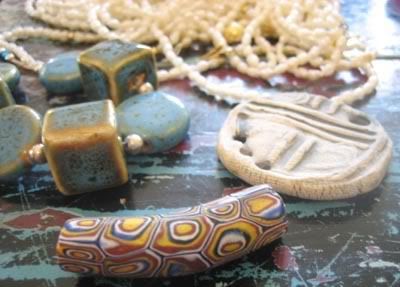 a trade bead and a porcelain pendant.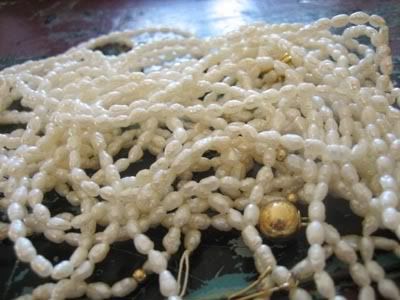 a wad of fresh water rice pearls, 100's of them.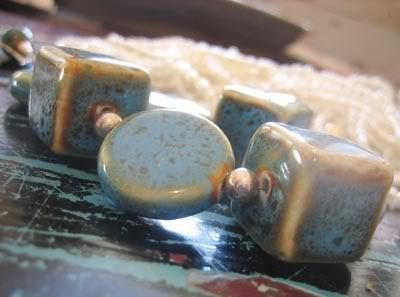 some lovely mottled glazed clay beads mixed with sterling silver beads just waiting to be unstrung.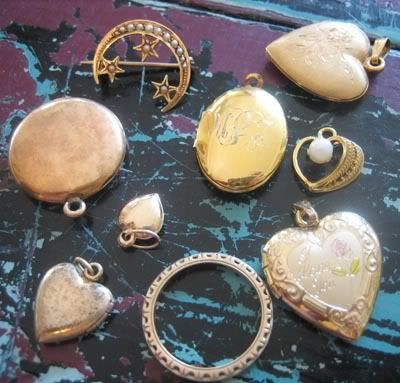 and lastly gold - what a week for gold.
don't worry - the little victorian crescent moon pin with pearls will not be taken apart.
there is also a nice little pile of religious medals that i found. they will used as dangles on this christmas' supply of mexican voodoo necklaces.