we saw our first snow flakes this morning while sitting in the van waiting for an estate sale to open. very fittingly i was knitting woolen socks.
i found something truly wacky and delightful today at the sale.
i think it is a candy dish?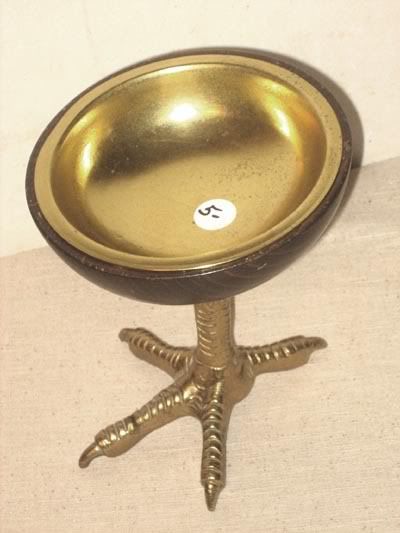 anyway it is cast brass and wood and was made in italy. it stands about 8" tall.
i adore it.
it was not the only treasure i found - here are pics of some great costume jewelry to disasseble and reassemble with my glass beads.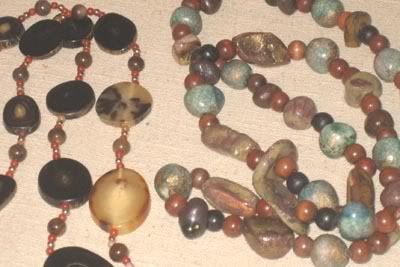 ceramic beads
some with crackle and some with gold leaf.
and polished pieces of cross sectioned antlers.
my quilting friend is on her way over to go thru the 30 pounds of fabric i bought at the same sale. the homeowner had been a decorator in the 60's and 70's and her personal fabric stash was amazing.
it was a case of true sable.
(s a b l e = stash amassed beyond life expectancy).
as you can see from the lack of publishing in my blog i am not making much these days - i have a guest staying at my studio. he came for a week and has stayed and stayed for forever - through no fault of his own, it's a rather messy non-divorce. i never knew i was quite so private about working - i just can't do it with an audience and i don't want to be in his hair.
i brought some materials home from the studio to work with and have been puttering with polymer clay, acrylic paints and i started a class in image transfer quilting. of course i am knitting - it's full on knitting season. but how i miss my oil paints and boxes of pearls.