last night's chili party and candy handout fest was just what i needed to banish the funk.
as promised a snapshot of my clown shoes...
13 pumpkins were carved by j's international students - most had never knifed a pumpkin before - or celebrated halloween.
all the 'guests' were dressed to the nines.
the prognosticator of love showed up - just as he does every halloween.
trick or tree.
the mummy door man
satan and his hot date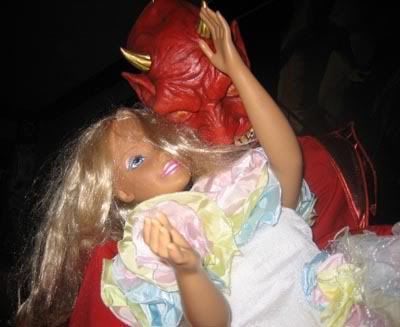 modeling the cupcakes - pumpkin cupcakes with cider glaze & chocolate frosting.
boo