starting friday the 23rd, the day after thanksgiving, it's time for the holiday sale at more fire glass.
here's a new necklace and earring set that will not be on display.
it's going to my girlfriend diana for her birthday.
amber blossoms - my glass beads, freshwater pearls & sterling silver
a little closer.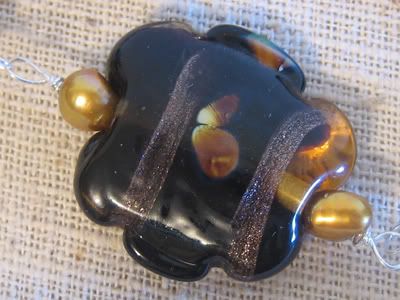 the center bead.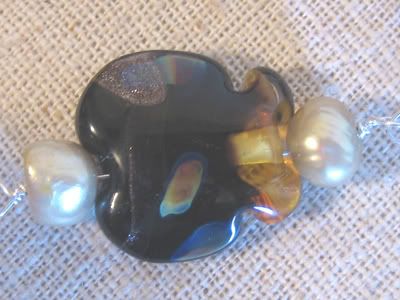 another detail.
matching earrings
all this week i will be blogging new jewelry i have put together just for this show.