a new necklace made with a stone found on the shore of cayuga lake.
i grew up in ithaca, new york and love taughannock falls state park.
cayuga stone
- sterling silver, rock, black suede, flameworked glass beads, freshwater pearls and tumbled black onyx hearts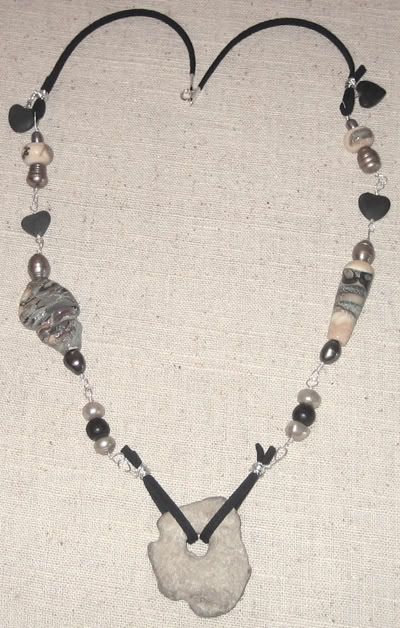 it's another piece of jewelry that will be in the
more fire glass
holiday sale which starts this friday morning at 10:00. come on over, i will be there all day.
both of my glass focal beads are made from dark ivory, silver foil and raku frit.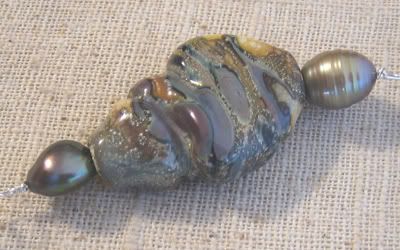 i think this simple combination is endlessly beautiful.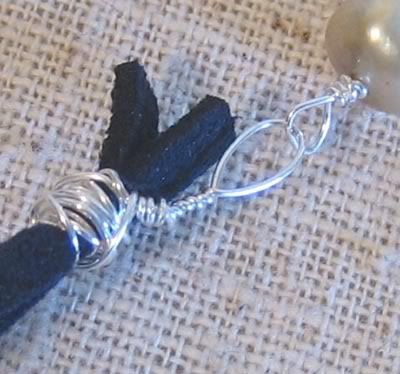 a detail of the wire wrapping on the suede pieces - i just launched into it, with no real idea of what i was doing, but i love the sort of 'girl scout craft' look to the wire lashing.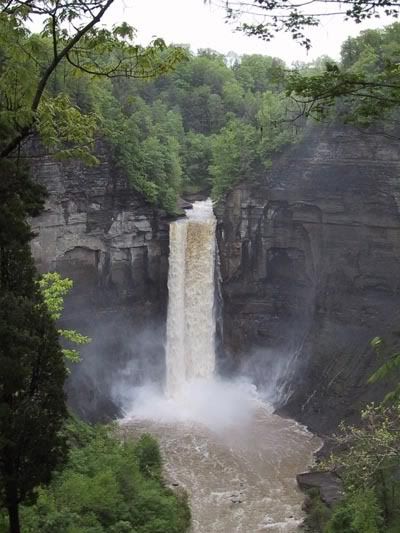 taughannock falls, ithaca, new york