a small set of new beads called 'oil & topaz.'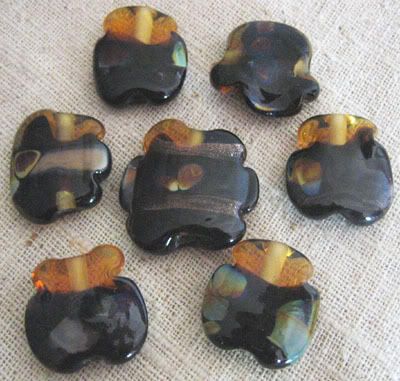 made with a borrowed zoozii kalera long & lean press - i neeeed to buy one.
these beads are thanks to anne, mistress of the frit. she is so generous with her presses.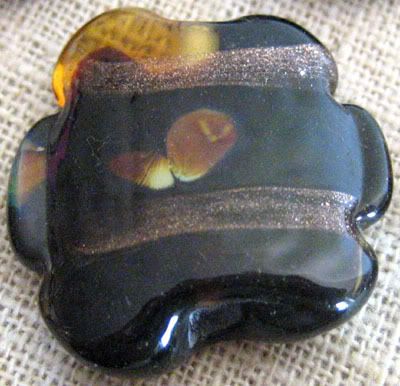 these are black and medium topaz with big chunky raku frit and aventurine stringer.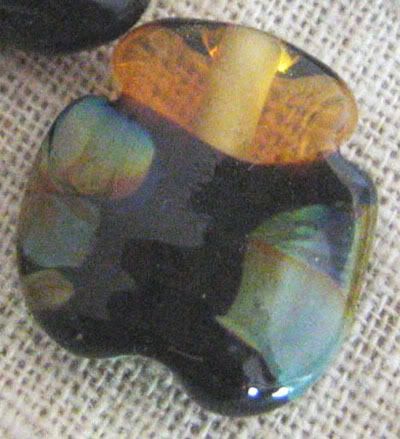 after pressing them i reheated each edge and made a dent in the side with a cheese knife.

if you don't have a stainless steel cheese knife in your bag of bead tricks - get one.
earth kitt
- c'est si bonn (1962)