i joined flickr today - just so i could participate in
'art bead scene.'
they have a monthly challenge to create jewelry to a theme - this month it is 'mermaid's grotto.'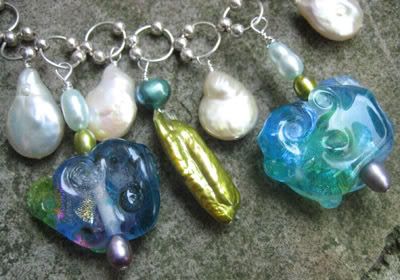 the beads were made about a week ago and yesterday i put the set together just so i could participate.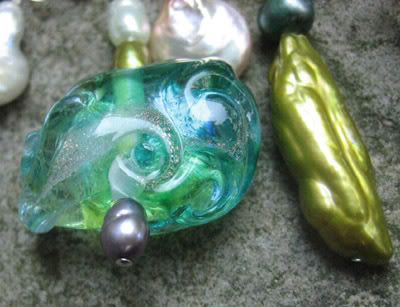 the flameworked beads are a mixture of transparent greens, blues & teal rods with dichroic layered inside.
i pressed them freehand and created swirls by spot heating and twisting with thick stringers.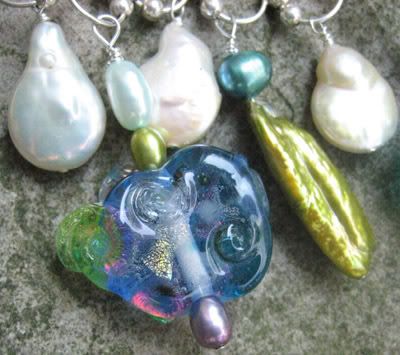 the necklace and earrings are all sterling silver, freshwater pearls along with my flameworked beads.
please, click
here
to see my flickr photos.