at twilight, tonight's view from my studio porch.
walk thru the front door into my studio -
as
promised
, progress photos of the two most recent oils from the series of paintings based on "audubon's birds of north america."
commom crow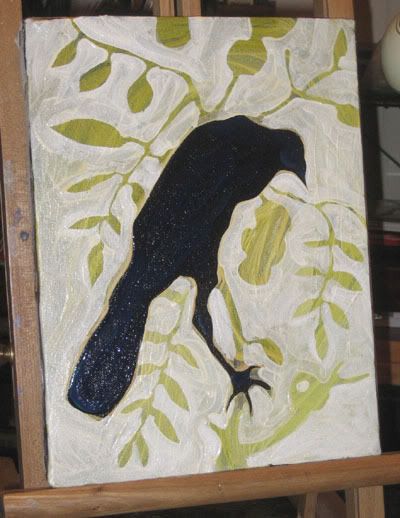 children's school sculptures of white rabbits keep me company on my work table.