lucinda williams is one of my favorite musicians.
here she is at the armory thursday night singing a bit of 'essence', what a hot steamy night, we all melted.
and here, a minute of her doing one of her love songs...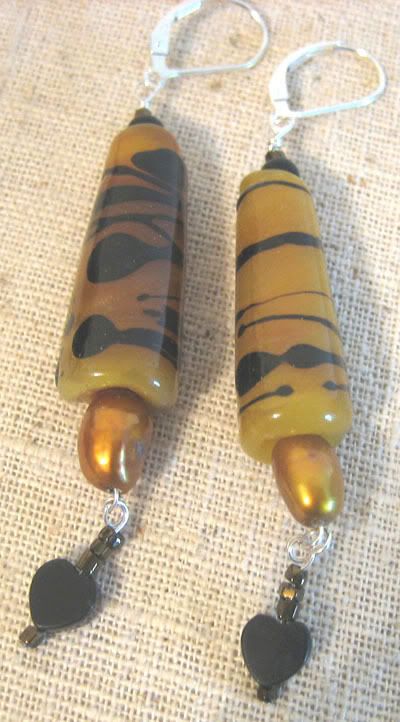 another new pair of earrings. the beads are cones of opalino yellow and black. for each earring i added freshwater pearls, a carved onyx hearts dangle end, some stray antique glass seed beads and sterling silver findings.