in an unfocused moment i planted exotic eggplants in the flower bed next to our front door.
i had no idea how they grew, or what the plants were going to look like.
but look, the foliage is beautiful and now, tiny eggplants are starting to form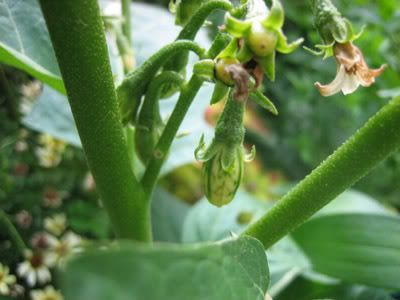 i cleaned piles of new beads today, so there should be lots of photos tomorrow.