i use this little tool all the time.
maybe its original purpose was for setting nails. i use it for making decorative circles - like the black ones on these dark red & aventurine stringer beads.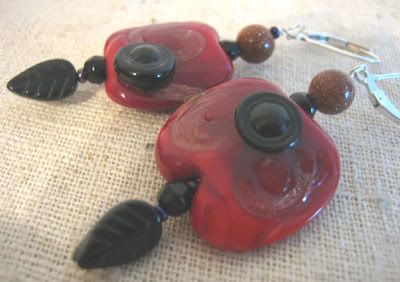 just make a nice round blobby dot of molten glass on your bead and press.
new earrings made with my beads, some carved onyx leaves, aventurine beads, antique faceted jet beads and sterling silver findings.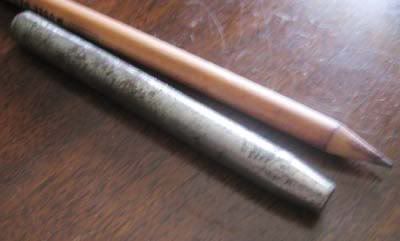 i found the tool in an estate sale basement, heres a complete view of it. sorry it's a little blurry, but so am i today. i put it with the pencil so you could get a sense of its size.
the jugging stones - 'it's all over now'
this band plays the music of rolling Stones in the old style of jugbands. unfortunately, you will have to go to their hometown of budapest to see them.