it just wouldn't be my birthday without red velvet cake.
yesterday i got two versions, one a grand batch of cupcakes from frank & deb.
and second, a swank one from my sister made from the
recipe
that was in the new york times a while back.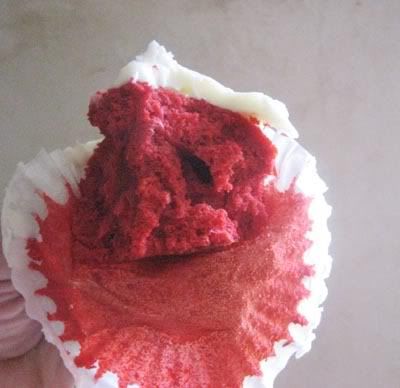 umm. a leftover cupcake - that's what i call breakfast.
i do not have a pic of the one my sister made - it got devoured instantly...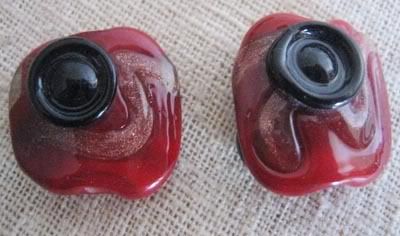 more test beads. opaque red with aventurine stringer squiggles shaped in a zoozii kalera long & lean press, then an embossed dot of intense black added at the end.