these beads are all about funky hot summer pond scum - like sunshine on algae.
made with a zoozii kalera long & lean press. after pressing i reheated one side of the bead and repeatedly twisted the edge into waves using a pair of non- serrated tweezers.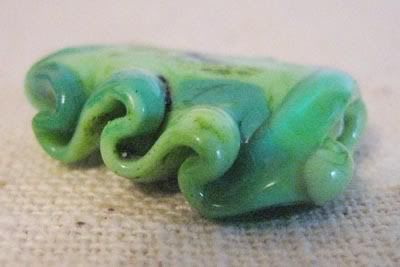 i think i will lightly etch them, trying to get that velvety, scummy sheen of a still summer pond.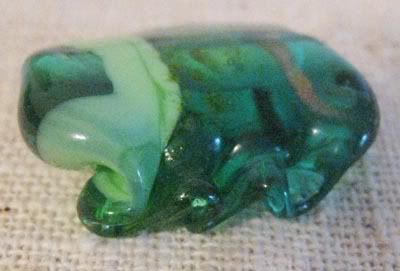 i used every bit of every short end of left over green glass in my glass tackle box, also every kind of green frit i had and some i mooched from the beadlady at the next torch over...

mum - green green grass of tunnel