i am fascinated with other artist's studio spaces.
the painter francis bacon had the work space by which the standard for idiosyncratic studios was set. here are a couple of little movies i found on utube that take you around his studio, and mind.
if you are curious about bacon there is a great biography called 'the gilded gutter - the life of francis bacon' by daniel farson.
a self portrait by bacon.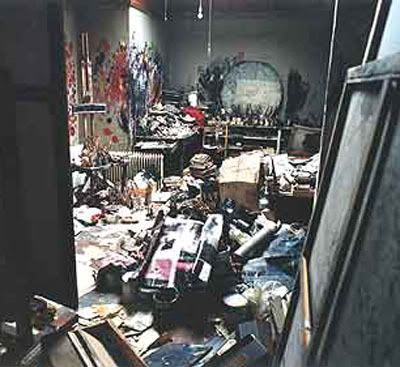 and a still photo of the studio, it really is mindboggling.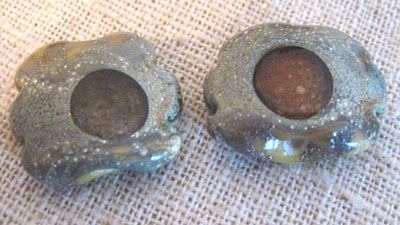 a little pair of test beads called 'moonflowers.' they look so terribly insignificant sitting so close to francis bacon.
i started making beads as a compliment to painting. my paintings are so big and take so long that having something to make that only takes a few minutes was a nice way to have some creative balance and nearly instant gratification.
the recipe for moonflowers - lots of silver foil wrapped and melted onto moretti dark ivory and pressed with the kalera long & lean press. then add a big dot of translucent red and melt it in and re-press. heat just the edges and make the indentations with a wide blade.