these are pictures of a peony's seed pod in my front yard.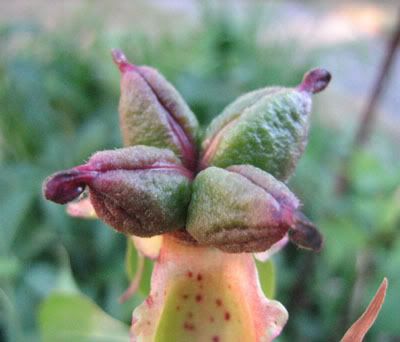 can you believe this color combination?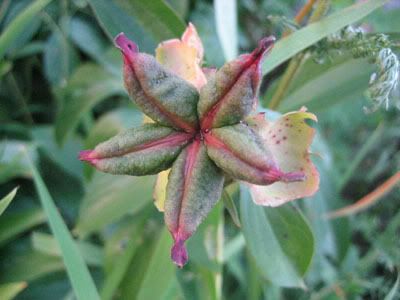 below is a first attempt at recreating its vibrant colors.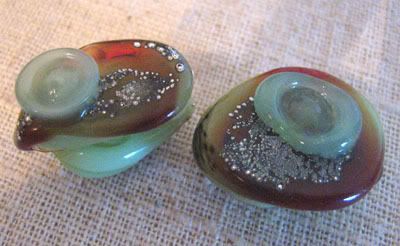 opalino nile green, silver foil & translucent cloudy red. i intend to try again with the nile green & silver but the next time with a nice fresh rod of rubino oro.
i plan on having these dangling from my ears by tomorrow night.