autumn is sneaking around the corner.
everyone needs a sweater in the evening - july is almost over...
'mask' oil on canvas 30" x 30"
another newly reworked old painting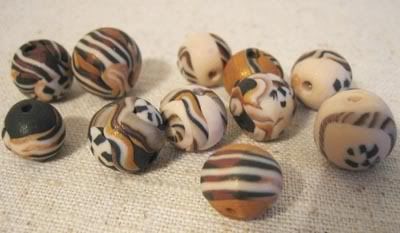 some more of the sculpey beads from last week. let's call them tiger balls 'the doc' (my polyclay guru) will like that.
i need to make a very dense and excessive charm bracelet with them and about a million other round tigerish beads. it will be fun to have a new fall bracelet that clatters.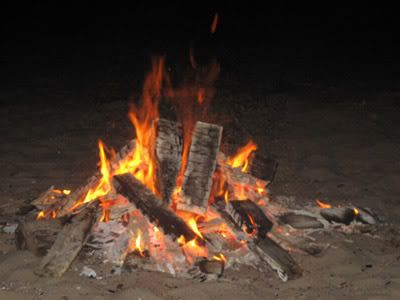 a bonfire on the beach - living the good life here on the north coast.