You just cannot make glass more beautiful than the Venetians.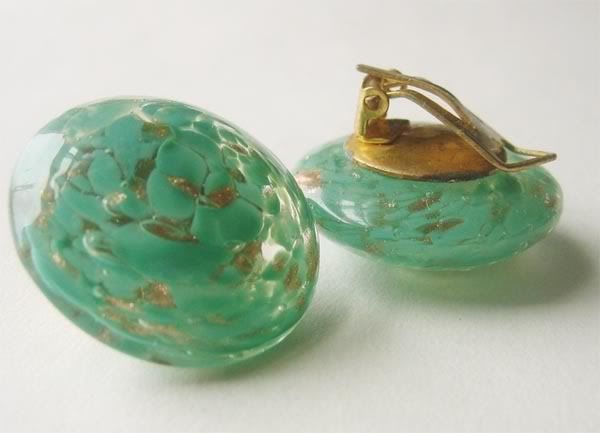 A pair of vintage Venetian glass cabochon earrings.
Look they're made with clear, nile green and aventurine.
All of which are still in production, and available, today - I might have to give this combination a try...
They would make lovely glass buttons, no?