The tiny pods have started to form on this years milkweed crop.
A pair of 'organic' focal beads, large hand pressed coin shapes.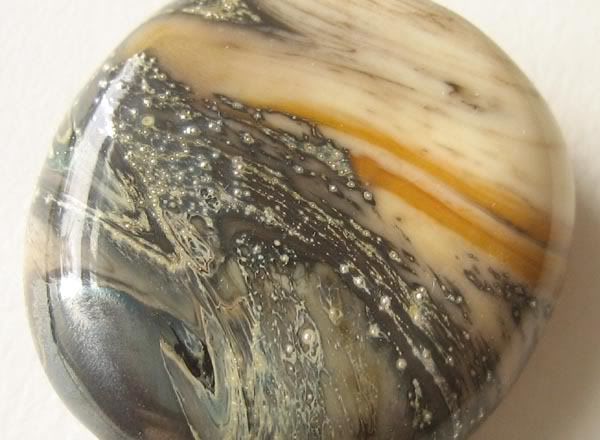 The base color on both of these beads is Cim's 'Ghee.' It's a lovely, earthy pale yellow.
There's also a lot of silver foil, silvered ivory stringer, a bit of dark ivory, some copper green and some silver plum.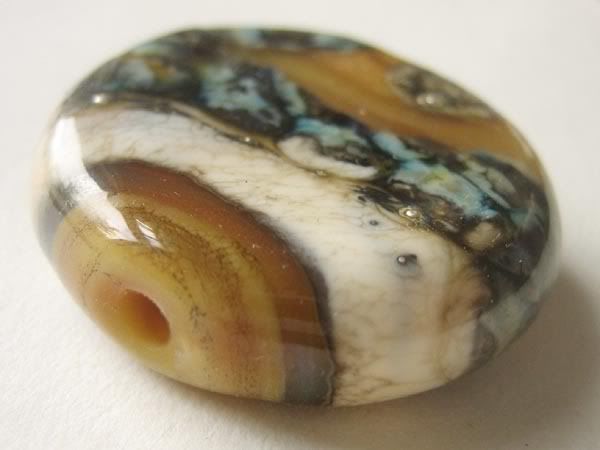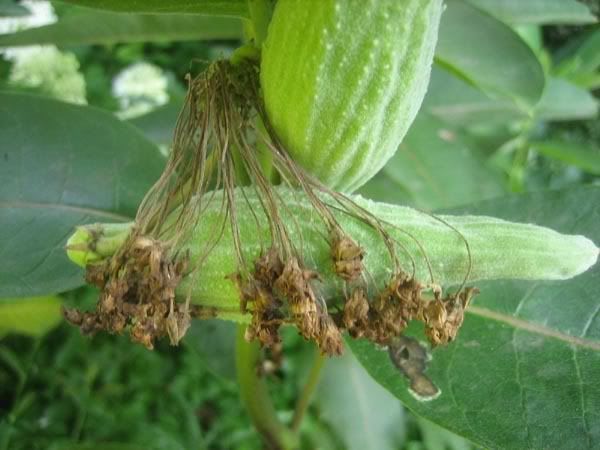 A dessicated milkweed blossom draped over a newly formed pod.