I put loaded a bunch of treasures into my etsy shop today.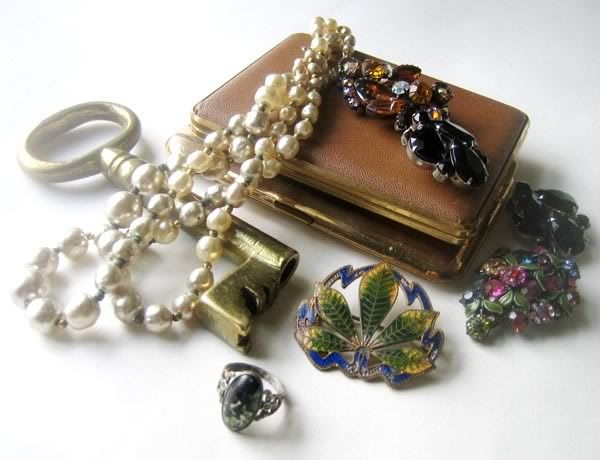 A giant old skeleton key, some cigarette cases, a double strand of glass baroque pearls that someone should take apart and make into some wonderful jewelry and two pairs of big gaudy clip on rhinestone earrings.
And best of all this...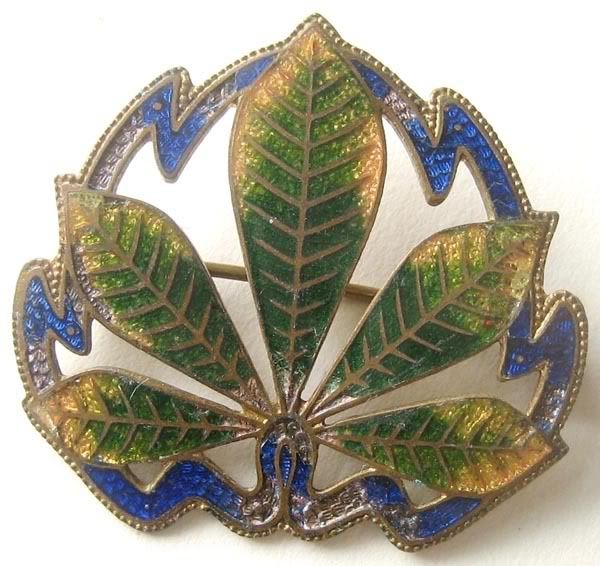 An Art Nouveau Marijuana leaf brooch.
Yes, they smoked weed over 100 years ago and apparently even wore jewelry that depicted it. This brooch is a ruin, but it is of exceptionally fine quality. The blue around the edges is probably smoke trails.