If you see Napoleon P. Oodle today be sure to wish him a happy 10th birthday!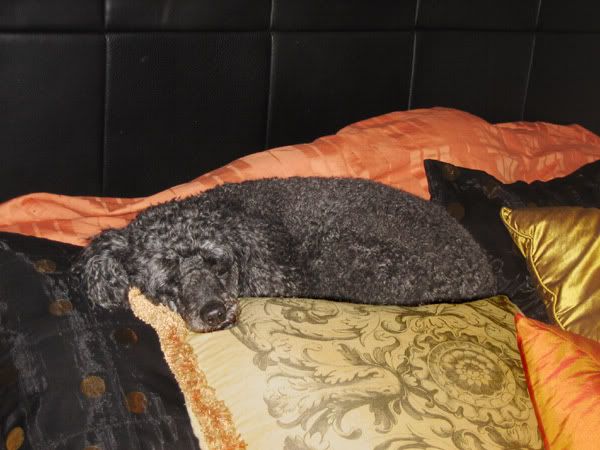 He does not have any special plans - just a full day of napping on my bed.
Maybe for kicks he'll grab the latest 'New Yorker' magazine and play a spirited game of keep away with Dick. Actually, a more accurate description of the game is - will you trade me this magazine (cd, toothbrush, bra, piece of mail, dirty kleenex, sharpie, whatever) for a baby carrot from the refrigerator? If he's feeling really sassy he'll hide behind the chair in the front room and dash out the door when no one's paying attention and race over to the neighbor's to see if there is any delicious cat food on their back porch. Of course, there is always just hanging around looking out the screen door and barking at absolutely anything that moves. oh yeah, It's good to be the dog.