A week or so ago Steph at
vlaDtHeBaT's aTTiC
posted
a picture
of hail stones. The hail had destroyed her garden but, with much grace, she was offering up nature's little monsters as bead inspiration.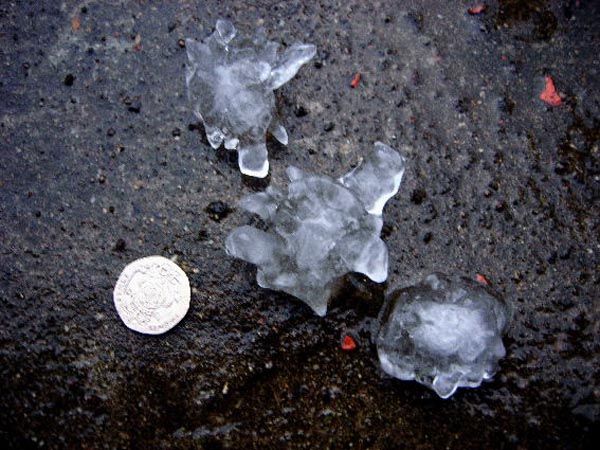 So Steph, with a rod of messy Cirrus I made these for you.
Would you like them as they are, or shall I make them into earrings for you?
A note on working with Cirrus - you have to strike it several times to get it to go milky. These were struck three times, maybe four.