Seattle based glass artist Karen Willenbrink is in town this weekend teaching a master class in the hot shop at
More Fire Glass Studio
.
Last night she gave a public lecture about her work and tonight a public demo in the hot shop. Where she built a poodle in a skirt, on the back of a bulldog, riding a surf board on a giant wave. It was so far beyond any glass work I have ever seen live that I am sort of at a loss to describe it.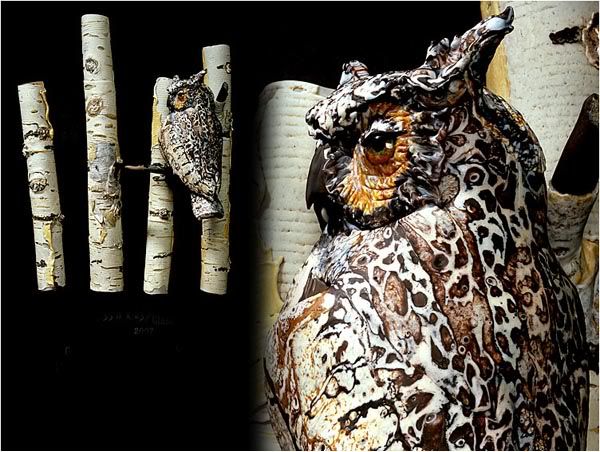 This stuff is big - as in life size. The "Great Horned Owl in Birch" (above) is 35" tall. Yes, the birch branches are also glass. Like I said, amazing.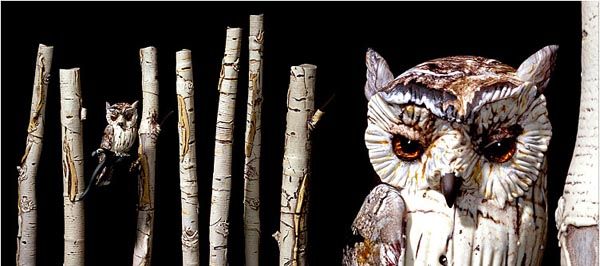 I, unfortunately, am just a mere flameworker and do not blow glass. Never the less, there is much to be learned by watching her sculpting techniques and the way the decorates her surfaces.
I urge you to visit
her website
and see her birds and dogs.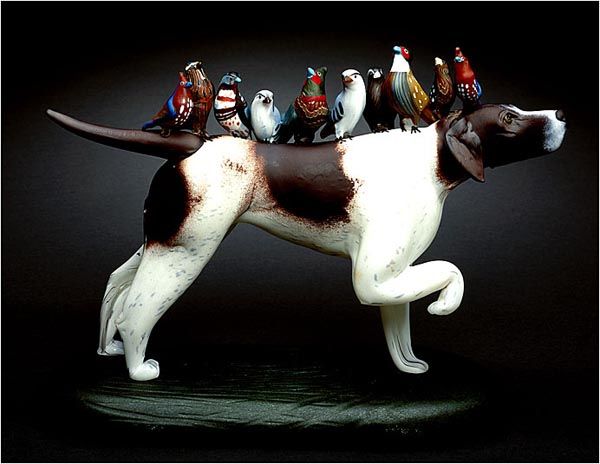 "Bird Dog" by Karen Willenbrink.