A magical glass combination - ivory and double helix Triton.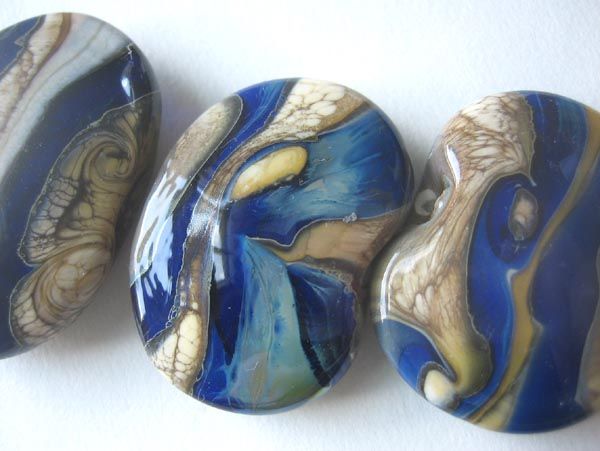 All of the color variations and cobwebbing is caused by a chemical reaction between the two glasses. It just happens without any fussing or fuming.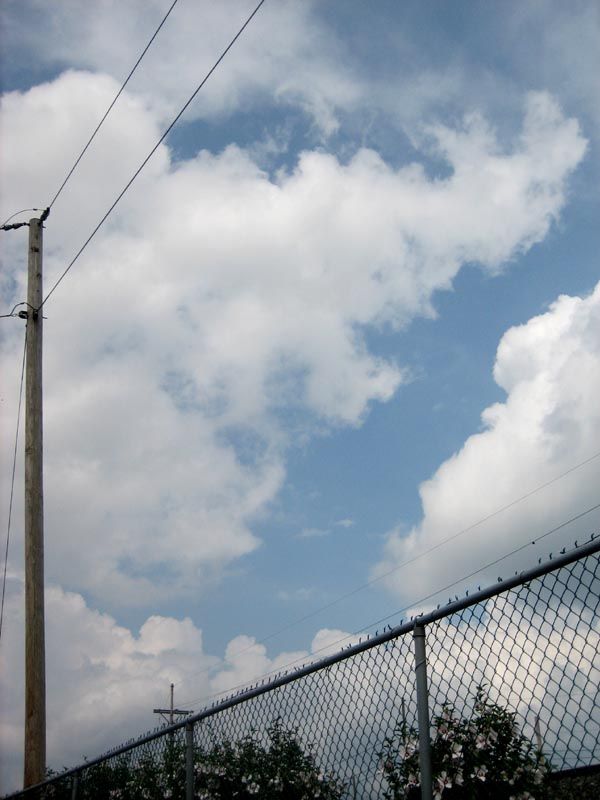 Summer afternoon clouds above the parking lot at More Fire Glass.
Sometimes you can just sit back and let the glass do all the work.