a new winged heart - i hadn't made one in a couple weeks.
goldfinch winged heart
- left over bits of several yellows, pea green & black.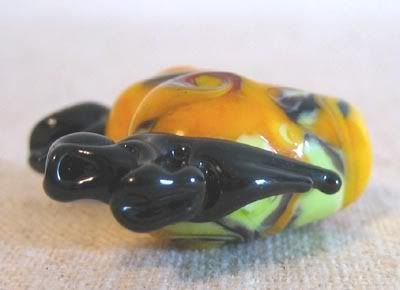 side view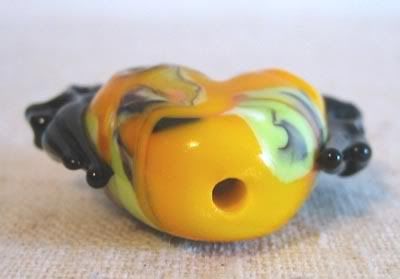 from the bottom, and from the top...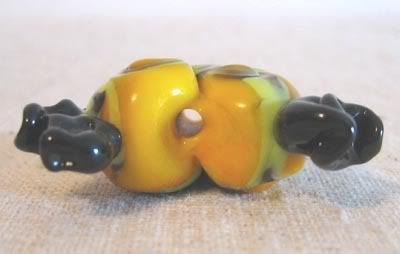 click
here
to see an amateur tutorial i put together on how i make these.
click
here
to see a gallery of my winged hearts at bead artists.
american goldfinch.