today is the first springish day.
i call it dirt day - the first day that is warm enough to smell wet dirt. believe me, if it's spring here in way upstate new york, it's finally spring.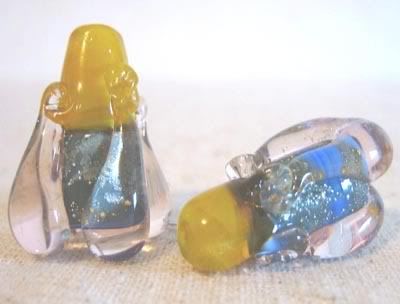 monet's kitchen at giverny is blue and yellow.
these beads are made with cim's french blue (a gorgeous, dreamy color) and an oddlot yellow that is some weird filigrana (it has an opaque yellow center with transparent yellow encasing) and finally the beads have transparent pink lobes that were draped and twisted down the sides.
your eyes dont lie... this is fascinating.