like cinnamon & sugar - a classic combination.
a trio of beads, just raku frit on black then encased with clear.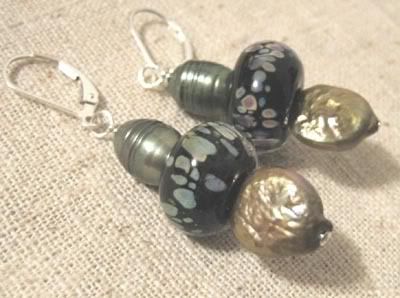 two made into a pair of earrings with freshwater pearls & sterling silver. the tiny left over one got tossed into the orphan bead box - most likely to become a bit in a mexican voodoo pendant.
why would you even ask? of course, it's still snowing here.