j&j went to india for a seven day wedding ...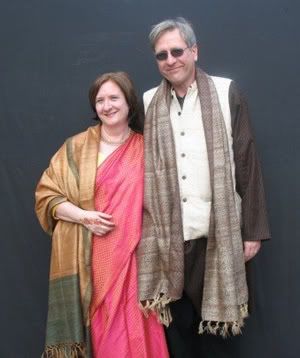 and brought me back beautiful pottery beads.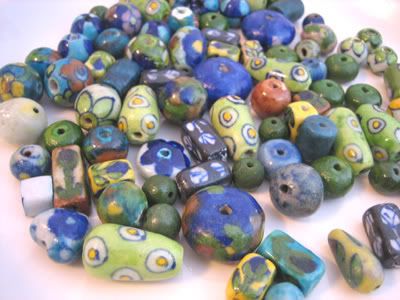 the story of purchasing them - especially the presentation of a letter from bill clinton by the store owner somewhere in the middle - is an epic, comic saga. thankyou so very much.
i have been daydreaming about making glass beads to go with them since the minute i opened the package. ooh ahh, maybe, the lotus ones are my favorites.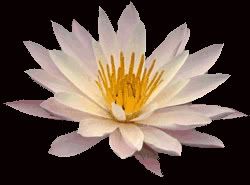 so, something with lotus blossoms or buds.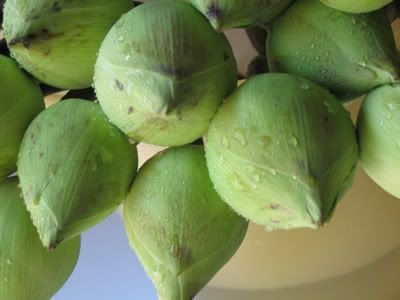 a photo of lotus buds that jackie took on their trip.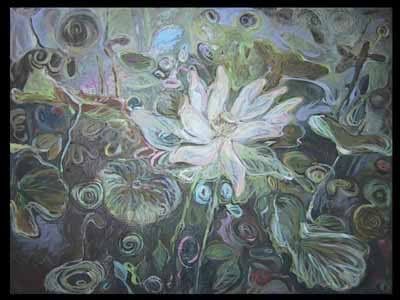 j&j know how much i love lotus flowers becuase this is one of my paintings from several years ago. it is one of my personal favorites and hangs prominently in my home. it is an oil on canvas and it is quite large, measuring 3' x 4.'