a small set of etched beads made with arrow springs desert chameleon. this new glass is so rich, and it works beautifully.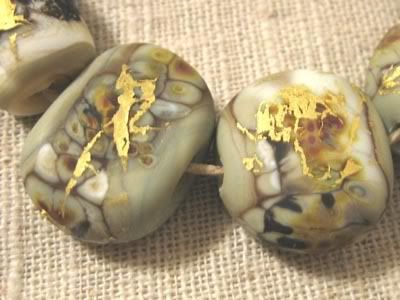 desert chameleon, anice white, fine raku frit & gold foil.
just enough for a bracelet and earrings.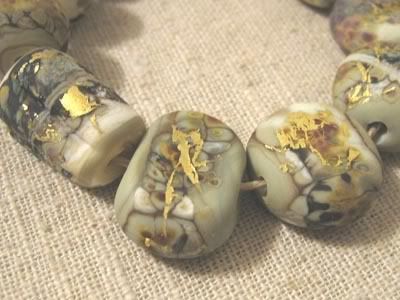 and 3 spacers.
i am freaking freezing - let's go back to florida.