what again, already, with the night garden beads?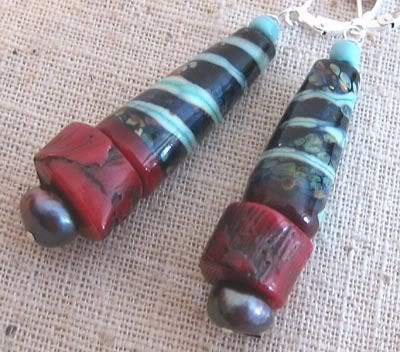 to match the bracelet - night garden earrings - flameworked beads, freshwater pearls, coral & sterling silver
sorry about the low-qual entry. this house is a plague ship right now. fevers, dizziness, coughing, sore throats, ear and head aches and things to gross to mention.